Atma Nirbhar : Bhartiya Raksha Udyog by Col Sanjay Singh (Retd)
Total Views 2,643 , Today Views 3
GOVT IMPETUS TO INDIGENISATION IN DEFENCE MANUFACTURING : PROMOTING A ROBUST ECO SYSTEM.
BRIEF INTRODUCTION
1. India has a huge Defence equipment requirement spanning from land systems, ships and submarines to fighter aircraft, helicopters, weapons and sensors with the need to acquire equipment worth over USD 26 Bn by 2025.
2. In order to fulfil these requirements, the government announced setting up of two Defence Industrial Corridors:
a. Uttar Pradesh Defence Industrial Corridor – announced by Hon'ble PM during the Investors Summit on 21st Feb 2018
b. Tamil Nadu Defence Industrial Corridor – inaugurated by the Ministry of Defence on 21st Jan 2019
3. Manufacturing hub for the Indian and global aerospace and defence industry. Six districts of UP have been notified as the designated Defence nodes. These are -Jhansi, Aligarh, Kanpur, Agra, Lucknow and Chitrakoot. All these nodes fall within the catchment area of existing and proposed Expressways and National Highways thus providing accessibility and mobility.
4. How is UP Gifted?
a.57% of Eastern Dedicated Freight Corridor and 15% of Delhi-Mumbai WDFC lies in Uttar Pradesh
b. 47 National Highways spanning 11,737 kms (7.5% of the total NH network) connects Uttar Pradesh to 9 neighbouring states and other parts of the country
c. Largest Rail network spanning 8949 kms of rail track
d. 5 domestic and 2 international airports connecting 51 cities domestically and 12 internationally. 14 projects under Regional Connectivity Scheme Phase 1, 2 & 3
5. The state has announced various policies in addition to the Uttar Pradesh Defence & Aerospace Unit and Employment Promotion Policy and incentives to the industries towards setting up of manufacturing units and for attracting investments. These policies and incentives are available in open domain (UPEIDA website) for wider publicity.
6. With a view to showcase Uttar Pradesh as the preferred destination for Defence manufacturing and for attracting investments, DefExpo 2020 was also organized in Lucknow in Feb 2020. DefExpo 2020 was the biggest DefExpo organized till date. Over 70 countries and 1029 exhibitors (857 Indian exhibitors & 172 Foreign Exhibitors) displayed their latest technology in the Defence & Aerospace domain. A total of 22 MoUs were signed during this event. With the same aim, UPDIC also participated in the Aero India 2021 and the event was a huge success for the Corridor with 17 MoUs being signed during the event.
7. A total of 63 Industrial and 11 Institutional MoUs have been signed between UPEIDA and private investors and organisations till date with a total estimated investment value of around 8,838.68 crores. Further, OFB, DPSUs such as HAL and BEL in addition to private players had also announced their investment into the Corridor. These agencies have utilized these promised investments into creation of additional infrastructure and upgradation of their existing facilities further strengthening the ecosystem within the state.
8. One of the main aims of industrialization in the state is to generate employment opportunities. The Uttar Pradesh Defence and Aerospace Units and Employment Promotion Policy has been formulated along with various incentives keeping in view the same. Furthermore, the investment proposals received during the UP Investors Summit, has created around 33 lakh employment opportunities which is an achievement in itself.
9. Creation of industry-ready landbank for setting up of infrastructure for the Defence & Aerospace industries is another major prerogative for the state. UPEIDA, the nodal agency for this acquisition, along with the various state departments involved have superlatively fast tracked this activity. Over 1547 hectares of land has been procured in Jhansi, Kanpur, Chitrakoot, Aligarh and Lucknow till date.
10. The state is also taking great strides towards creation of infrastructure at these nodes and UPEIDA has started various construction activities in the nodes.
MAJOR HIGHLIGHTS OF THE PROJECT
11. The UP Defence Industrial Corridor is a unique greenfield project and one of the few projects of National importance which is part of the National Master Plan for integration of infrastructure. It is working in coordination with the Ministry of Defence, Defence Forces, Academia and various industry associations. It is not only allotting land parcels, but also providing consultancy and hand holding for project planning, licensing, clearances, collaborations and financing options to industrial units especially to the new ventures.
12. Information is being provided to its investors on various development in defence and aerospace sector along with access to online and offline Seminars and Webinars being organised at various levels.
13. UPEIDA has collaborated with IIT Kanpur and IIT BHU and set up Centres of Excellence dedicated to defence R&D and innovation. In the future, Common Facility Centres (CFCs), various Defence Testing Infrastructure (DTIs) and Proof Centres are planned to be established in the state to provide adequate support to the manufacturing units within the state.
14. The Corridor now has some prominent players that are setting up in its nodes with Bharat Dynamics Limited (BDL) and BrahMos Aerospace being the biggest names. BDL has planned to set up its Missile Propulsion System unit in an area of 183 hectares in Jhansi node. This will act as a catalyst in developing the region as it is envisaged that a cluster of tier 1 and tier 2 industrial base will set up in the node as part of the BDL's supply chain. Similarly, Lucknow node will see a mega investment of INR 9300 crs over a period of 3 years with BrahMos Aerospace setting up their BrahMos Next Generation (NG) Missile unit in an 80 hectare land parcel. A similar catalytic mechanism for MSME development is envisioned around this facility with plans to develop Lucknow as the new aerospace hub of the country.
15. The node at Aligarh is the fastest developing node where the entire land parcel has been allotted to private industries and infrastructure work is underway to provide an industry ready land. The Hon' Prime Minister also visited the node on 14 Sept 2021 and reviewed the progress. Parallelly, infrastructure work is being carried out at Kanpur and Jhansi.
16. STATE DEFENCE & AEROSPACE POLICY
a) 25% Land subsidy to all Anchor units
b) Capital subsidy:
i. For Anchor Units – upto 10% (ceiling 10 Crs) and upto 15% (ceiling INR 15 Crs) in Bundelkhand
ii. For MSME– upto 5% (ceiling 5 Crs) and upto 7.5% (ceiling INR 7.5 Crs) in Bundelkhand
c) 100% Stamp Duty exemption for Anchor Units
d) Provision of transport subsidy for raw materials & finished goods
e) Provision of land to support Common Facility Centres
f) Dovetailing with the Uttar Pradesh Start-up Policy to promote Start-ups
g) Support for Quality certification, trademark registration and Patent registration
h) Support for training of personnel
17. CENTRALLY SPONSORED SCHEME
a) As part of ATMA NIRBHAR BHARAT 310 Items listed in positive list of Weapons/Platforms/Systems/ Ammunition- to be effective by Dec 25.
b) Department of Defence Production has formulated a draft scheme to encourage investments in Defence Industrial Corridors
c) Govt in its budget announcement gave out that 65% of the total capital procurement in the D&A sector will be homegrown.
d) Salient Features
i. Matching share between centre and state in 50:50 ratio
ii. 15% capital subsidy upto a maximum of Rs. 200 Crs. to first 12 units in the corridor with new or incremental capital investment in excess of Rs. 500 Crs.
iii. 10% capital subsidy for 30 units with new or incremental capital investment between Rs. 100 Crs. and Rs. 500 Crs.
iv. Setting up of 11 Technology Hubs(THs) and Common Facility Centre(CFC) in and around existing nodes of Defence Industrial Corridors
18. MAKE CATEGORY
a. Make-I (Government Funded). Financial support up to 70% of prototype development cost or maximum ₹ 250 crores per Development Agency.
b. Make-II (Industry Funded). Cases to be progressed as a Resultant Single Vendor.
19. ASSISTANCE TO INVESTORS
a. As part of Ease of Doing Business, all approvals and clearances being channelled through Nivesh Mitra
b. Development of online Building Approval System to fast-track grant of Building Permits
c. Hand holding for project planning, licensing, clearances, collaborations and financing options to industrial units especially to the new ventures
d. Dissemination of information to investors on various developments in the sector along with access to sector specific Seminars and Webinars
e. Partnering with banking institutions such as SBI and SIDBI to assist in obtaining required financial assistance
f. SIDBI has created special schemes for MSMEs with longer repayment terms, varied interest rates, lucrative financing options etc
g. SBI is also in the process of creating tailor-made banking products for MSMEs of the Corridor
1. Investment Promotion
a. Focus on building three-tier ecosystem
i. Anchor & mega anchor units
ii. MSMEs
iii. Startups
b. Bringing system, sub system, and components manufacturers in 1 place
c. Investment promotion exercise
i. Participation in Expos
ii Organising meetings b/w industries and Government
iii. Aerospace and defence focused webinars and events
iv.Linking manufacturers to giants in value chain
v. Promotions through social media
vi. Collaboration with knowledge partners
d. Impact
iii. Over 59 MoUs signed two years pandemic period
iv. 4000+ crores of investments confirmed in just 2 years
21. HUNKY-DORY ALL THE WAY??? If so much is being done by the government then where is the problem? Lets us understand we are in the business of manufacturing products that are not FMCG , the customer is restricted….
a. Planning in silos..
b. open interface… lacking.
c. No way for psn… How & where does innovator showcase
d. Committee to consider … we have program for start up but no such thing for the established industry
e. Industry not clear of the requirement—- not avail on open source
f. Investment Intensive sector-
i. Demo NCNC
ii. Innovative product – may be liked… GSQR framing may raise hackles, lets ease out our stringent QR. In todays fast-paced technological inventions, the product is getting obsolete faster so its better to have todays tech rather than having day before yesterdays
iii. Fructification of tender ……. Too long
iv. Time lines for renewal tender – to much to sustain
g. Need of the day
i. Realistic timelines
ii. Authentic demand
iii. Realistic and relevant GSQR
iv. No frequent change of platform.
1. RECOMMENDATIONS
a. let's MAKE CIV-MIL INDUSTRIAL BASE A SUCCESS STORY
b. HOW –
i. A – APPROACHABLE, HAND HOLDING, CONFIDENCE BLDG, NO MORE SILOS
ii. R – REALISTIC TIME LINES AND AUTHENTIC DEMANDS, PRAGMATIC
iii. C – CONTINUITY
c. F – FAITH/ TRUST
d. M– MUTUAL RESPECT
e. C – CONFIDENCE IN ATMA NIRBHAR
f. G– GOING TOGETHER: THINK DEEP, THINK WELL, THINK THROUGH
Author:   Col Sanjay Singh (Retd)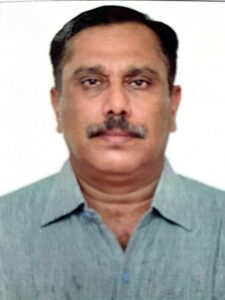 was commissioned in the Bombay Sappers, corps of Engrs in Dec 89. Did his B.Tech From GBPUA&T. M.Tech From IIT Bombay, PTSC, AQ(Ops) of a Mtn Strike Corp in Eastern Theatre, CWE Prayagraj, Dir Plg AWHO, Chief Engineer Assam Rifles, MHA, GoI, Col GS (Engrs) in Central Command, Offg CE AF Shillong Zone.
After retirement has been appointed by GoUP as CGM UP Def Corridor.